Del Mar's Inaugural Bing Crosby Season
Debuts November 7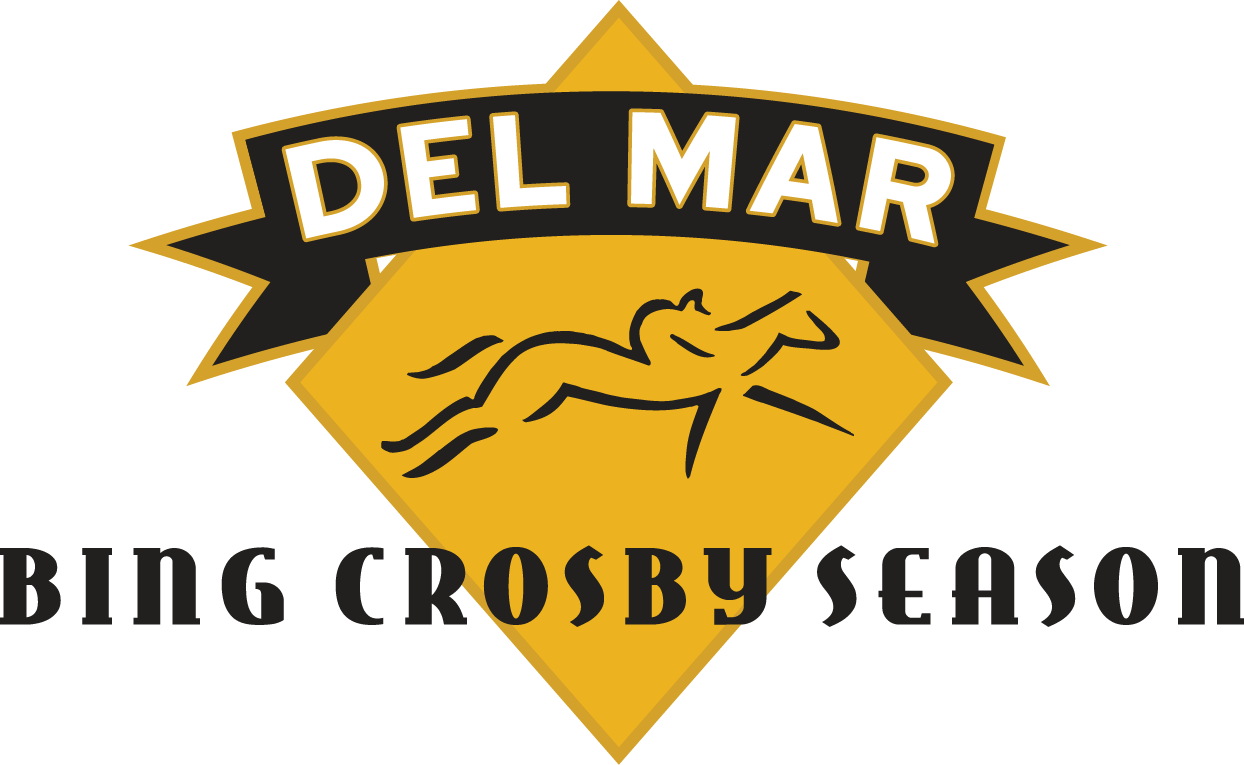 After a thrilling summer of fast racing and huge events, the legendary seaside track will open again for its inaugural Bing Crosby Season, November 7-30. Old Hollywood style meets classic Southern California cool this November at Del Mar with four weeks of elite Thoroughbred racing, fresh events and musical performances to keep the good times rolling.
The added season pays tribute to the glamour and excitement of 1930s when Hollywood icon Bing Crosby founded the track with some of his celebrity pals. The Bing Crosby Season will run a total of 15 racing days – primarily Thursday through Sunday – with an earlier daily post time of 12 p.m. on weekends and 12:30 p.m. on weekdays. The one exception will be Thanksgiving Day, November 27, with first post shifted to 11 a.m.
The season kicks off with a spectacular, Gatsby-style, Opening Day party on Friday, November 7. Stars and fans will show off their fall finest in an outrageous day of racing and revelry. The afternoon will feature an "Old Hollywood Fashion Contest," with awards being given for Best Dressed Couple, Best Old Hollywood and Best Celebrity Lookalike.
Beyond world-class Thoroughbred sport, Del Mar is known for its exciting lineup of concerts, food and beer festivals, giveaways, and seminars with top racing folks – and the Bing Crosby Season continues that tradition. The fast-paced meet will include two Saturday concerts, November 15 and 29, with Reggae Fest featuring Iration kicking things off on the 15th and alternative rock band CAKE closing out the season on the 29th.
Football Sundays get an upgrade in November, when fans can take in a day of racing and NFL action in Del Mar's Cabana Football Lounge. Multiple TV screens, bars and food options will keep racing and football fans happy all day.
Food trucks are back Saturday, November 22, along with a plush black and gold diamond blanket giveaway. November 29 will feature a craft beer festival, a Movember event and the biggest race of the meet – the Hollywood Derby. Closing Day – Sunday November 30 – is a free day on Del Mar.
Racing during the Bing Crosby Season will take place Friday through Sunday during the first week; Thursday through Sunday the other three weeks. Weekday post time will be 12:30 p.m., 12 noon on weekends. The one exception will be Thanksgiving Day, November 27, with first post shifted to 11 a.m. Admission at all gates will be $6 ($3 for Diamond Club members). Every Friday (except Opening Day) is Free & Easy for Diamond Club Members, where they receive free admission, program and seat, along with half-priced beer, sodas and hot dogs.
Originally Published (and you can get more information here as well):     https://www.dmtc.com/media/news/del-mars-inaugural-bing-crosby-seasonbrdebuts-november-7-240