Red Bucket Rescue Proudly Presents Jax!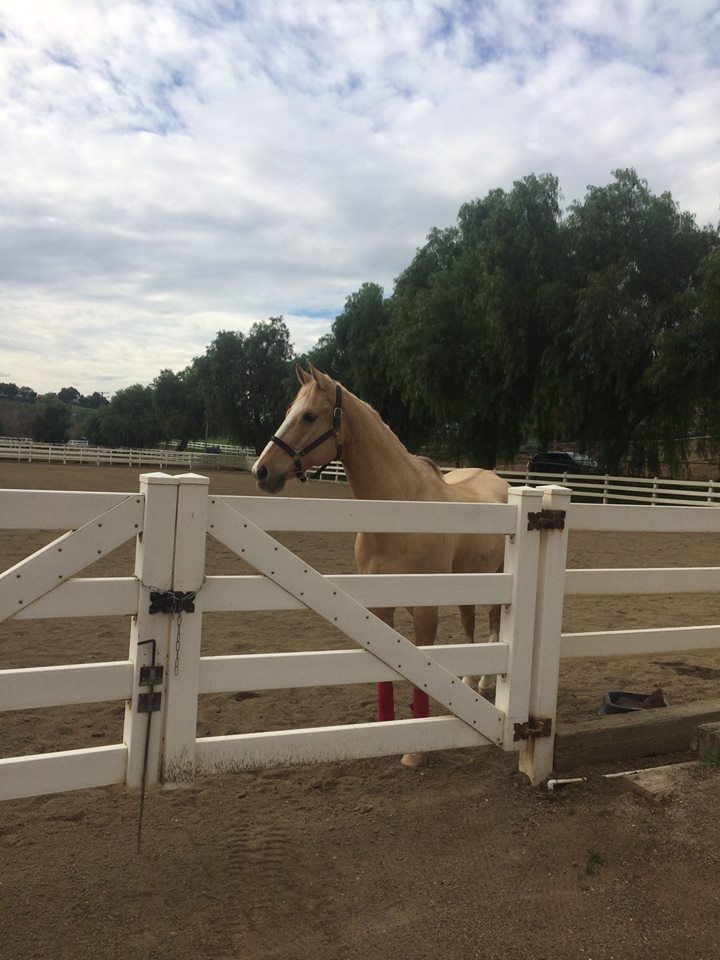 Red Bucket Proudly Presents Jax!
He is every little girl's fantasy…heck, every big girl's fantasy…truly a dream come true. Before we alienate our gentlemen friends, we should clarify that in this case we are talking about a 16 hh Palomino gelding sporting 4 white socks and a perfect blaze. Pretty impossible to compete with, even on the best of days. We might add that he is dreamy in every way…and not just a perfect horse for the ladies, but very suitable for all family members. Jax is trained…pretty much ready to pack his proverbial saddle bags and head for a forever home that has plenty of treats…and is flush with beauty products! This gentle 18-year-old gelding does flying lead changes with the blink of an eye, is a patient schoolmaster, craves attention and love…and has plenty of love to give in return. Our only regret is that we will not get to know him better, as he will not be here for very long. Oh, did we mention….he is gorgeous!!!
Originally Published with Photo:   http://redbucketrescue.org/rescue-stories/red-bucket-rescue-proudly-presents-jax/